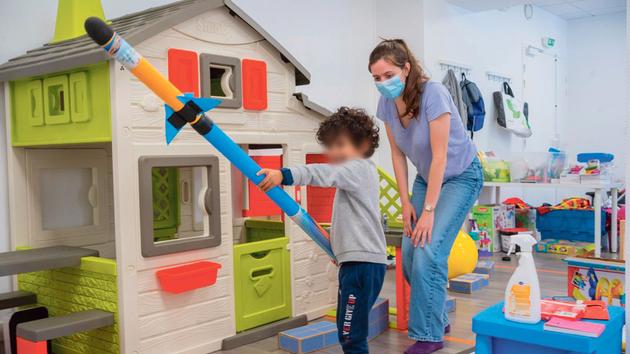 The High Authority for Health has issued its first recommendations on the management of cerebral palsy.
Cerebral palsy: behind this little-known term hides the first cause of motor handicap in children. Far from being rare, it affects 1,500 newborns each year. In total, 125,000 people live with cerebral palsy in France. But what exactly are we talking about?
Read alsoChildren with cerebral palsy treated through play
"Cerebral palsy is not a disease but a clinical syndrome due to brain damage that has occurred in the child before, during or after childbirth", explains the Pr Sylvain Brochard, medical manager of the federation of pediatric follow-up care and rehabilitation of Western Brittany (Frisbee). Cerebral lesions induce an intrication of motor, sensory, cognitive and speech deficiencies that are more or less serious depending on the areas of the brain affected and the number of nerve cells destroyed. The term cerebral palsy therefore covers very different realities. The only common characteristic: the existence of more or less significant motor disorders. "What…
.