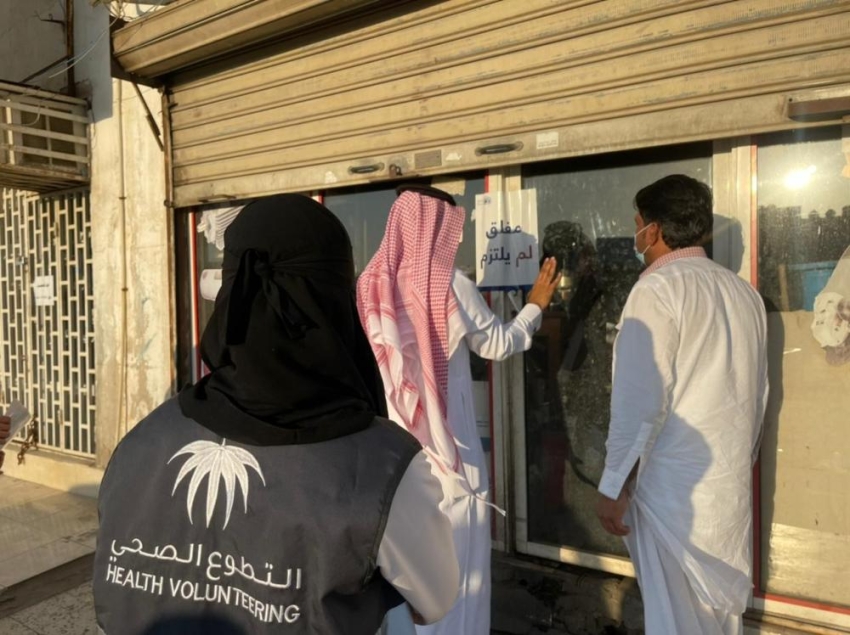 The Municipality of Jeddah Governorate and the municipalities of its subordinate governorates closed (279) commercial establishments that violated the instructions of preventive measures, during joint field monitoring campaigns on Friday and Saturday in the framework of applying precautionary measures and limiting the spread of the new Corona virus.
The secretariat explained that the field teams carried out (7436) monitoring rounds within 19 sub-municipalities and 15 linked governorate municipalities, during which they monitored about 406 violations, indicating that the tours included following up on centers, commercial stores, restaurants and cafes to ensure their implementation of preventive protocols and precautionary measures and suspending the provision of application services. Al-Dakhiliya, in addition to closing cinemas and indoor entertainment centers, and independent or indoor gaming venues located in restaurants and shopping centers, halls and sports centers, in addition to wedding and event halls and the like.
The Municipality continues its monitoring campaigns through its affiliated municipalities to follow up the implementation of preventive health measures to limit the spread of the virus, appreciating the role of market-goers in their cooperation by adhering to the precautionary measures and reporting any violations via 940 or through Baladi's application of reports on smart devices.
.