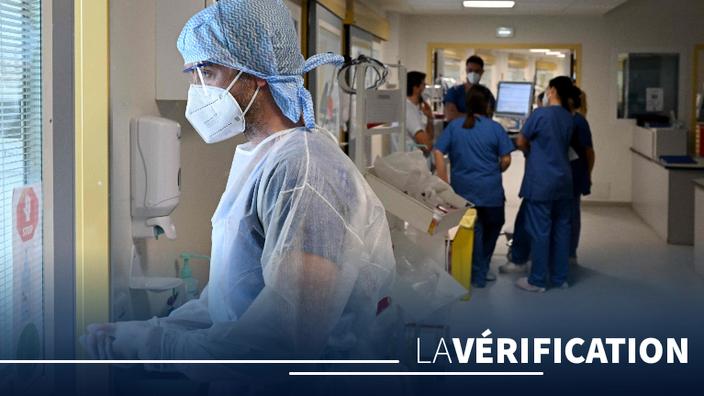 THE CHEKING PROCESS – Many Internet users point out that the hospitalization figures take into account patients positive for Covid-19, but who may be hospitalized for another pathology.
THE QUESTION. Does a person who tested positive for Covid-19, but who goes to the hospital because he broke his leg skiing, count in the statistics of the pandemic? This question has come up regularly in public debate since 2020, but is particularly significant with the emergence of Omicron, which is both more contagious and less lethal.
Read alsoOmicron: "Fear, reason and freedom"
On Twitter, for example, we can read this remark from a user: "Afsud/UK numbers [Afrique du Sud/Royaume-Uni, NDLR] clearly show that with 100% (or almost of Omicron), we arrive at almost 40% of hospitalizations with Covid and not for. As hospitalizations are currently the only argument of the enclaves, this data is crucial". What is it really ? Are the figures for hospitalizations relating to Covid-19 overestimated because of patients who would be hospitalized for another pathology while being positive?
CHECK. Since the beginning of the epidemic…
.