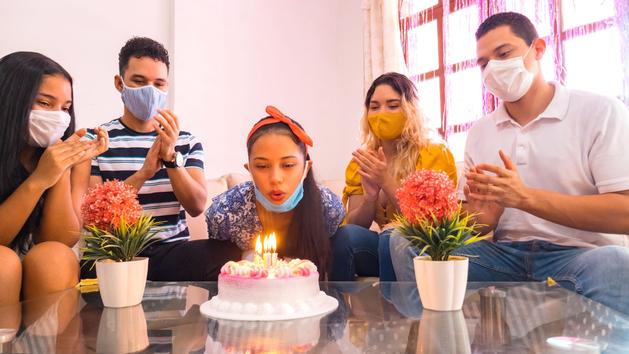 Sometimes it is necessary to recall the obvious. Let's start with this: contagious diseases are transmitted… by contact. To reduce their spread, no mystery, we must limit them. And because we are social animals, it is by definition binding.
Sometimes the mode of transmission is such that we can leave everyone free to protect themselves or not in their private life. Sometimes the fact that an infected person is breathing is enough to infect those they pass. This is the case with Sars-CoV-2, transmitted by droplets of saliva emitted as soon as you open your mouth. The constraint is therefore necessarily greater: it is difficult to stop breathing as soon as you are close to others … You have to multiply the barriers. Mask and hand washing are two of them (with aeration of enclosed spaces); physical distancing is another; isolation is the ultimate barrier.
Of course, not all isolation is desirable: confinement has shown enough that it is certainly very effective in reducing the incidence of disease, but also deleterious for the economy, mental health and physical health of populations. Selective confinements can be a solution, concerning either a geographical area or a type of activity. The closure of bars and the exhortations to limit private parties (which we have found that they did not win a clear support of the populations), the curfew now (much more coercive) are nothing more than selective confinements. .
It's hard to be 20 in 2020

Emmanuel Macron
As of Tuesday, some shouted loudly: once again it is the youth and private life that are toasting, while school and business are home to the majority of clusters!
"It's hard to be 20 in 2020", agreed Emmanuel Macron on Wednesday evening, but you should know "Reduce our somewhat unnecessary contacts". Above all, to say that targeting our parties is a bad strategy is to misunderstand the numbers of the epidemic. Yes, most clusters are detected at school and at the office (respectively 20 and 35.3% of clusters under investigation outside nursing homes, according to the latest Public Health France bulletin).
But they are only the very small part of a huge iceberg that has emerged: just over 4,000 cases in the week of September 28, for a national total of 77,980 new cases. And this is probably where "tracing" is the least difficult to do. On September 22, the Scientific Council estimated that most of the cases were linked "To family reunions or between friends", adding: "It seems that extra-university student parties and meetings in bar-restaurants are responsible for a significant number of contaminations."
"This virus is dangerous"
Sooner or later, when an epidemic swells, it ends up reaching fragile audiences. That is 22 million people, whom it is hard to imagine abandoning to their own fate. It is therefore primarily for them that we impose constraints. But not only: "This virus is dangerous and serious for everyone, we must react", hammered Emmanuel Macron. Any of us can develop a severe form of Covid, each of us may need a functioning hospital in the event of acute illness or accident.
The fight therefore concerns us all, and the constraints will be all the stronger as each one is reluctant to comply with it. The epidemic is "Cruel" because it touches our "Moments of conviviality", agreed Emmanuel Macron. But to comply with the measures decided will allow to limit premature deaths. Each is inadmissible. On Wednesday, the authorities attributed 32,933 of them to the Covid.
.