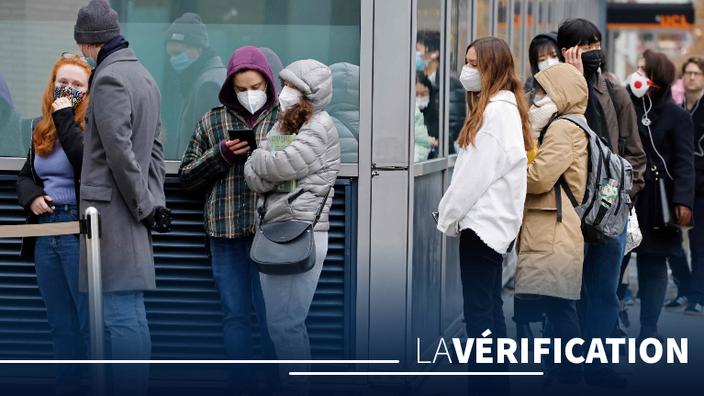 THE CHEKING PROCESS – The European Medicines Agency assures us that such a delay would be "safe and effective". In France, the recommendation remains five months, but it could "evolve", according to the Ministry of Health.
THE QUESTION. Lowering the deadline to receive a booster dose of the Covid-19 vaccine to three months is "Safe and effective" : this is what the European Medicines Agency (EMA) indicated this week. If the recommendation remains to allow a period of six months to pass, shortening this interval by half would be welcome if this "is desirable from a public health point of view ", said Marco Cavaleri, head of vaccine strategy for this Amsterdam-based agency.
Read alsoWhere can we travel? Our map of open countries and restrictions for French tourists
In France, the time between the last vaccination and the third dose has already been reduced from six to five months. Across the Channel, the deadline has been reduced to three months since the end of November, with the aim of countering the Omicron variant, which is particularly contagious. Should France do the same? Would such a decision be justified from a scientific point of view?
CHECKS. "At this stage, scientific authorities …
.