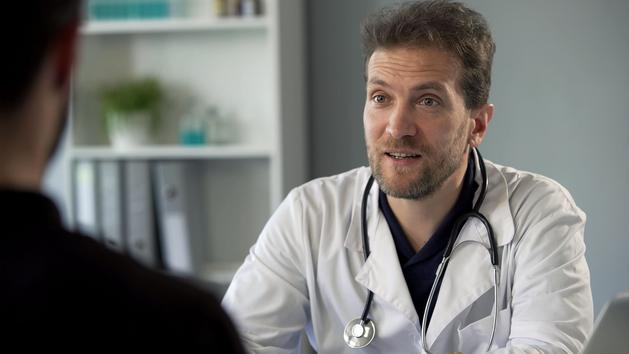 They kill thousands of people, people we can name. 7-year-old Francesco Bonifazi, to whom his doctor administered homeopathy rather than antibiotics. He died in Italy. Mario Rodriguez, 21, treated with vitamins for his cancer. He died in Spain. Jacqueline Alderslade, 55, told by her homeopath to stop her asthma treatments. She died in Ireland. Cameron Ayres, 6 months old, to whom his parents did not want to give "scientific medicine". He died in England. Victoria Waymouth, 57, who has been prescribed homeopathy to treat heart problems. She died in France. 25-year-old Sophia Balyaikina, who had cancer that was curable with chemotherapy, but who was recommended "alternative treatment" of mosquito bites. She died in Russia. Erling Mollehave, 71, whose acupuncturist pierced his chest and lung with a needle. He died in Denmark. 40-year-old Michaela Jakubczyk-Eckert, whose therapist recommended the new Germanic medicine to treat breast cancer. She died in Germany. 45-year-old Sylvia Millecam who her New Age healer had promised to cure cancer. She died in Holland.
Powerful lobbies
European Directive 2001/83 / EC has made it possible – and still allows – to deceive hundreds of thousands of European citizens on a daily basis. Powerful lobbies have been offered to redefine what a drug is, allowing them to sell sugar to sick people by making them believe it can cure them or improve their health. Patients have died from it, and this will continue until Europe admits an indisputable reality: scientific knowledge cannot bow to the economic interests of the few, especially if it involves deceiving patients and violating their rights. .
Europe faces other complex public health challenges. The excessive medicalization of the population, the appearance of multidrug-resistant bacteria or the difficulties of financing public health systems are already too serious to add to it gurus, fake doctors or even medical graduates who claim to cure cancer (or any other disease) by manipulating chakras, swallowing sugar or applying "quantum frequencies". Europe must not only end the promotion of homeopathy, but also actively fight against health scams, which involve more than 150 pseudo-therapies raging in our territory. The lives of thousands of citizens depend on it: according to recent studies *, 25.9% of Europeans have had recourse to pseudo-therapy in the past year, or 192 million deceived patients.
It is said that the exclusion of pseudo-therapies is opposed to the freedom of everyone to choose their medical treatments, but it is not. According to article 25 of the Universal Declaration of Human Rights, access to medical care is a right. Lying to sick people in order to sell them useless products that could kill them is a violation of the right of individuals to receive fair information about their health. Thus, any citizen can forgo medical treatment on condition that he has been properly informed, but no one has the right to lie to him to divert him from effective care and obtain financial gain at the expense of his life. Allowing the trade in homeopathy – or any other pseudo-therapy – is only possible by considering that it is ethical to lie to a sick person for the sole purpose of extracting their money.
The danger of pseudoscience does not lie only in replacing useful treatments with deceptive treatments. There is also a clear delay in effective care for all patients who, in the initial stages of illness, receive fraudulent products instead of drugs. By the time they finally resort to medicine, it is often too late. In addition, many of these practices in themselves have serious adverse effects, and can injure or even kill.
Many pseudo-therapists argue that "other medicine," as they call conventional medicine, also has side effects, which is true. But the nuance lies in the fact that pseudo-therapies cannot cure or improve a disease, thus putting the patient at risk for promises which turn out to be misleading, as the scientific evidence forcefully demonstrates. Lying to a sick person is not another type of medicine, it is simply lying to a sick person.
Each country has to face the problem of pseudo-therapy in its own way. However, it is unacceptable that European laws protect this disguise of scientific reality, so that thousands of citizens are deceived, or die.
Thus, the signatories of this manifesto affirm that:
1. Scientific knowledge discredits the postulates of pseudo-therapies, including homeopathy.
2. European laws which protect homeopathy are inadmissible in a scientific and technological society which promotes the right of patients not to be deceived.
3. Homeopathy is the most well-known pseudo-therapy, but it is neither the only one nor the most dangerous. Others, such as acupuncture, reiki, the new Germanic medicine, biomagnetism, iridology, orthomolecular therapy, and many more are gaining ground and having their victims too.
4. We must act to prevent pseudo-therapies, because they are unreliable and attack the integrity of thousands of people.
5. Europe must work on legislation to put an end to this problem.
It is not consistent that in Europe, the phenomenon of disinformation arouses more and more concern, and that one of its most dangerous representations is protected: disinformation in matters of health.
For all these reasons, the people who sign this manifesto call on the governments of the countries of which they are members to end a problem that forgeries the name of science and has already claimed the lives of too many people.
* "Scandinavian Journal of PublicHealth", "Use of complementary and alternative medicine in Europe: health-related and sociodemographicdeterminants", June 2018.
Forum carried by members of more than thirty scientific or skeptical associations around the world, including:
Association to Protect the Sick of Pseudoscientific Therapies (APETP), Spain ● Association of Pharmacists in Favor of Scientific Evidence, Spain ● Collectif Fakemed, France ● Comunidade Céptica Portuguesa (COMCEPT), Portugal ● Good Thinking Society, United Kingdom ● Red UNE, Spain ● Society for the Advancement of Critical Thinking (ARP-SAPC), Spain ● Skeptical Circle of Spain, Spain ● Healthwatch, United Kingdom ● Skeptica, Denmark
Discover below the details of the Manifesto and the 2,750 signatories from 44 countries:
.