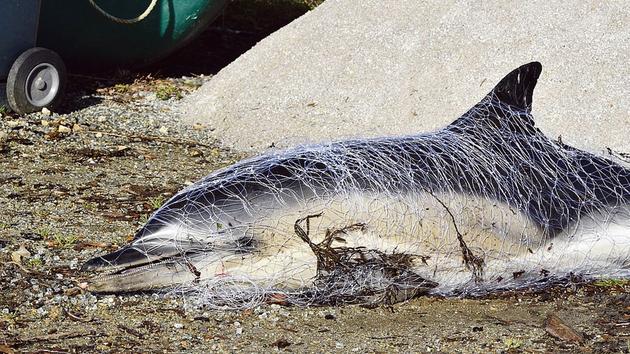 DECRYPTION – According to the researchers, these static zones are less and less suitable for limiting these captures.
The demand for aquatic foods could double by 2050, raising major environmental challenges for years to come. Among them, the fight against accidental captures of turtles, sharks or dolphins, trapped involuntarily during activities related to commercial fishing. The nets used to catch tuna in the Indian Ocean thus captured more than 4 million small cetaceans between 1950 and 2018. In France, every winter, hundreds of dead dolphins wash up on the Atlantic coast, mostly victims of the nets of fishermen tracking hake, bass and cod in the Bay of Biscay. "Since 2010, strandings have only increased; they even reached 2450 in 2020 in France", notes Benjamin Guichard, of the French Office for Biodiversity (OFB).
Read alsoMarine protected areas are effective, but…
Among the solutions, the establishment of marine protected areas. A coalition of countries – including France – defends the idea of ​​extending them to 30% of the oceans by 2030. "The Atlas of Protection…
.