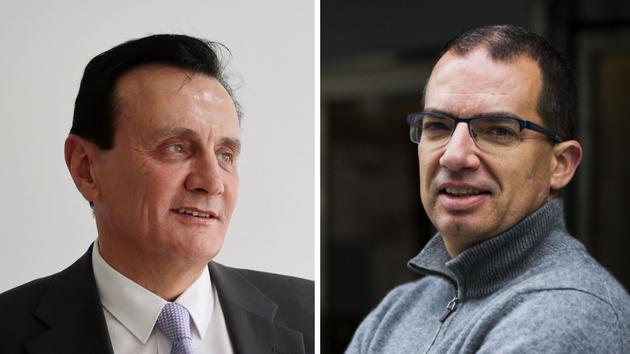 PORTRAITS – Stéphane Bancel, CEO and founder of biotech Moderna, and Pascal Soriot, CEO of the AstraZeneca laboratory, find themselves on the front line in the fight against Covid-19.
While the "downgrading" of French scientific research is on everyone's lips, two Frenchies find themselves at the heart of the race for the vaccine against the Covid. But it's been a long time since they left France… Stéphane Bancel is CEO and founder of the American Moderna, Pascal Soriot, CEO of the British AstraZeneca. Based on innovative messenger RNA technology, the first vaccine is available in 32 countries; that of the second, already administered in Great Britain, has just been approved in Europe. Two charismatic bosses, one at the head of a biotech that had never marketed any treatment, the other of a "Big Pharma" in decline, which he has propelled to the top in six years. Two pure products of French education.
Read also :Vaccines: French research pushed to reform
The Marseillais Bancel, 48, was trained at Centrale Paris in chemical and biomolecular engineering. Born in the northern suburbs of Paris, Soriot, 61, went through the benches of the Maisons-Alfort veterinary school. But it's abroad
This article is for subscribers only. You have 90% left to discover.
Subscribe: 1 € the first month
Can be canceled at any time
Already subscribed? Log in
.