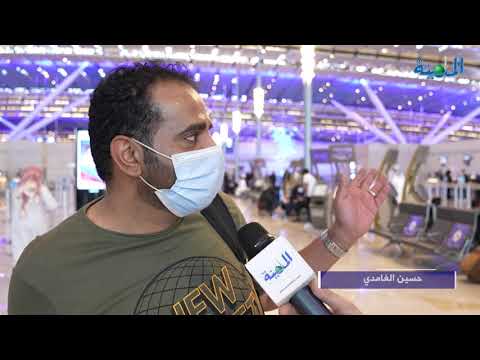 Today, Monday, the decision to lift the suspension of citizens' travel outside the Kingdom took effect, and the opening of land, sea and air ports, according to the requirements imposed by the Ministry of the Interior. The land and air ports witnessed a great turnout of citizens to travel.
Al-Madina toured King Abdulaziz International Airport in Jeddah, and conducted many interviews with travelers on the first international travel day in more than a year. The signs of happiness appeared on the travelers at the airport and their reasons varied, some of them went to meet his family, some of them went to follow his foreign work, and some of them traveled for recreation, and many others.
The Ministry of Interior had announced the adoption of the effective lifting of the suspension of citizens' travel outside the Kingdom, starting at 1:00 on Monday morning, for the following categories:
First: Immunized citizens who received two full doses of the (Covid 19) vaccine, as well as those who received one dose, provided that 14 days have passed since they were vaccinated with the first dose, according to what appears in the application (Tawakolna).
Second: Citizens recovering from the Coronavirus, provided that they have spent less than 6 months infected with the virus, according to what appears in the (Tawakolna) application.
Third: Citizens under the age of 18 years, provided that they present before travel an insurance policy approved by the Central Bank of Saudi Arabia, covering the risks of (Covid 19) outside the Kingdom, according to the instructions announced by the relevant authorities. Home quarantine is applied to them after returning to the Kingdom for a period of 7 days, provided that a PCR examination is done at the end of the quarantine period, and persons under the age of 8 are excluded from the examination, and this category is modified according to the instructions of the Ministry of Health.
The Saudi Civil Aviation Authority announced the readiness of the airports to serve passengers, and Saudi Airlines announced that it would operate flights to a number of countries.
The General Directorate of Passports also announced its readiness in all international ports (land, sea and air) to receive travelers, after the decision to approve the effective lifting of the travel suspension for citizens, and the opening of the ports, as of today.
.