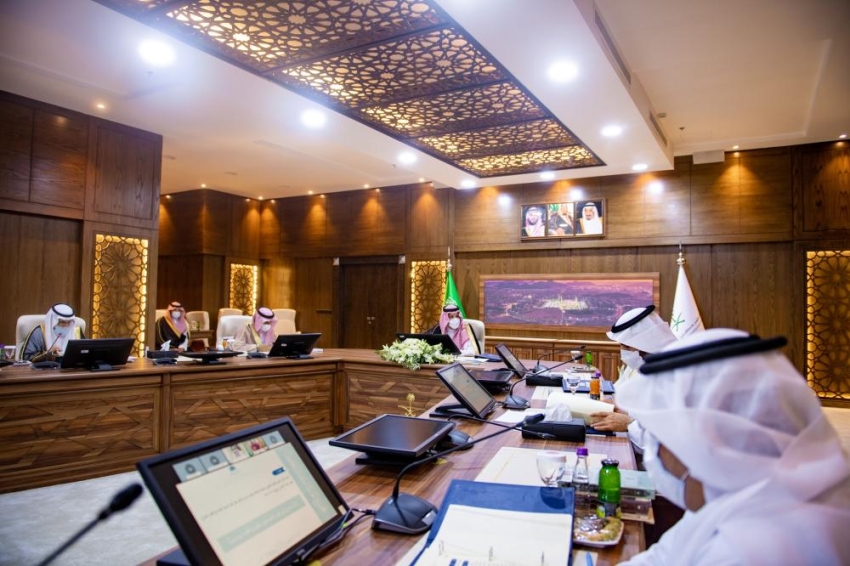 His Royal Highness Prince Faisal bin Salman bin Abdulaziz, Governor of Al-Madinah Al-Munawwarah region, Chairman of the Board of Trustees of the King Abdulaziz Complex for Endowment Libraries, praised the care and attention that the complex receives from the Custodian of the Two Holy Mosques King Salman bin Abdulaziz Al Saud – may God preserve him – to serve those interested in culture and knowledge And making all endowment libraries a single system to allow everyone to benefit from and benefit from valuable and rare books and literature.
His Highness indicated, during his presidency of the first meeting of the Society's Board of Trustees for the year 1442 AH, that the Council of Trustees of the Academy continues to work diligently to achieve the lofty aspirations, to contribute a great role in the cultural and knowledge movement in our dear homeland, as well as work to digitize the contents of the complex and make it available for access from all parts of the world.
At the beginning of the meeting, Prince Faisal bin Salman welcomed His Highness Prince Badr bin Abdullah bin Farhan, Minister of Culture, on the occasion of his accession to the membership of the Board of Trustees as vice president, and the Board of Trustees of the King Abdulaziz Complex for Endowment Libraries also blessed the assignment of Dr. Ahmed bin Saleh Al-Subaihi as Secretary General of the Complex and Secretary of the Committee The Executive Board and a member of it, wishing him success in achieving the desired goals. The Council also thanked the former Secretary General of the Society, Dr. Hassan Al-Suraihi, for his appreciated contributions during his mandate.
The General Secretary of the Academy, Dr. Ahmed Al-Subaihi, stated that the meeting discussed the topics on its agenda, which included: amending the organizational structure of the complex, amending and updating the institutional organization, adopting organizational policies and regulations, updating the manual of the council's powers, in addition to reviewing the two annual reports for the fiscal years (2019-2020 AD). And the approval of the final account for the fiscal year 2020 AD.
After that, the Council reviewed the report of the Committee to inventory the endowments of the King Abdulaziz Complex for Endowment Libraries, as well as the proposal to amend and add some materials in the organization of the complex and raise it, and issued the necessary recommendations regarding them.