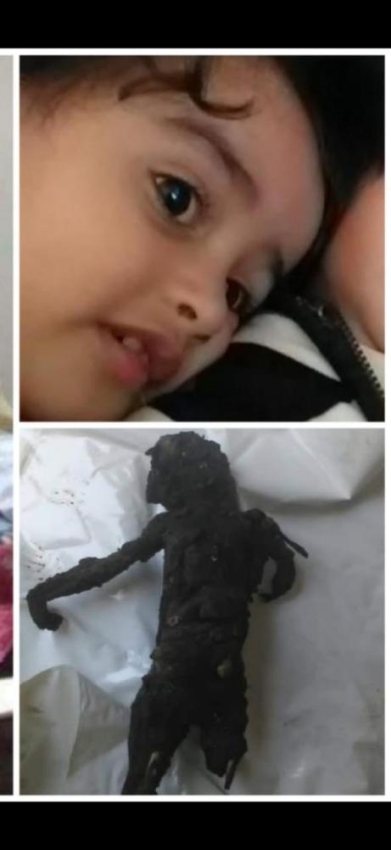 The terrorist Houthi militia committed a new massacre by targeting a gas station in Ma'rib while cars were lining up. The five-year-old girl, "Lian", fell among the victims.
Yemeni Information Minister Muammar Al-Eryani said about the crime in a tweet on his Twitter account: The corpse of the five-year-old girl, Lian Taher Muhammad Ayed Faraj, and one of the victims of the Iranian-backed terrorist militia's targeting of a gas station in the city of Ma'rib while dozens of cars were lining up to get gasoline, a witness On the ugliness of the militia's criminality, and the international community's betrayal of the Yemeni people.
He added: The international community is blind to seeing the crimes of the Houthi militia and its blood-soaked history, which turned against the state and the elected president, kidnapped politicians, journalists and activists and put them in detention, looted salaries, stole relief aid, blew up homes, and practiced its daily hobby of killing civilians, women and children.
Al-Eryani stressed that the Yemeni people will not forget those who betrayed them and those who are content with watching the children and women of Yemen being killed every day by missiles of treachery and Houthi terrorism and its booby-trapped drones manufactured in Iran.