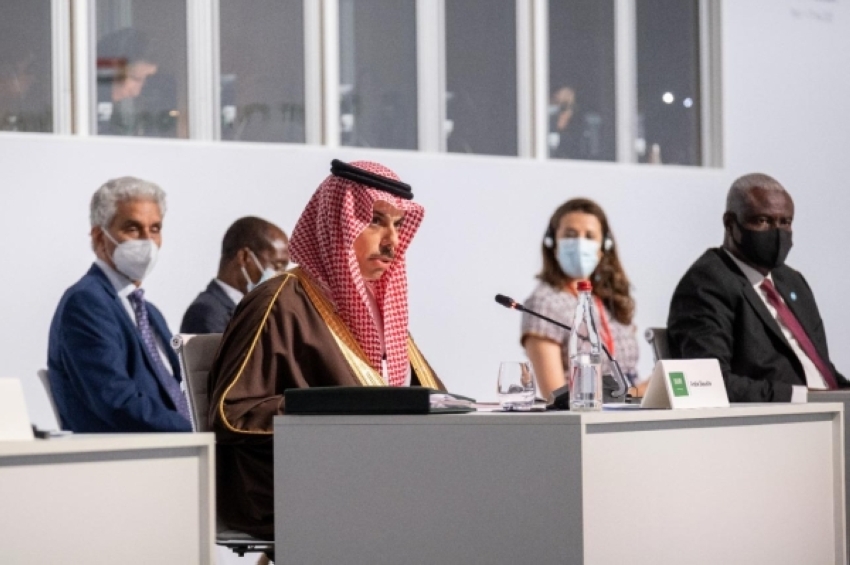 The Ministry of Foreign Affairs expressed the Kingdom of Saudi Arabia's welcome to the fruitful results issued by the Paris Conference to support the sisterly Republic of Sudan, and all that it has, for the development and prosperity of Sudan and its brotherly people.
The Kingdom affirmed its complete stand with the transitional government to restore Sudan's natural position in the international community, believing in the importance of activating Sudan's regional and international role.
The Kingdom also renewed its support for all efforts aimed at preserving the security and stability of Sudan and the well-being of its brotherly people, which is united by the long-established historical and fraternal relations with the Kingdom.
The Kingdom announced that it would provide a grant to contribute to covering part of the financing gap for the Republic of Sudan at the International Monetary Fund with about $ 20 million, in addition to transferring the Kingdom's balance in the two emergency and deferred charges accounts at the International Monetary Fund to contribute to the handling of arrears and the relief of the debt burden on the Republic of Sudan.
The Kingdom appreciated the role of the friendly French Republic for its efforts in organizing the Paris Conference to support the Republic of Sudan, in order to promote development and attract new investments to the sisterly Republic of Sudan.
The Kingdom praised all regional and international efforts, chiefly the efforts of the United States of America, the Group of Friends of Sudan and the Quartet countries that push for the recovery of its economy, the development of its people and its return to its natural place, providing opportunities to attract investment and the flow of remittances and structuring its debts based on the Kingdom's belief in international cooperation to achieve security, stability and development.