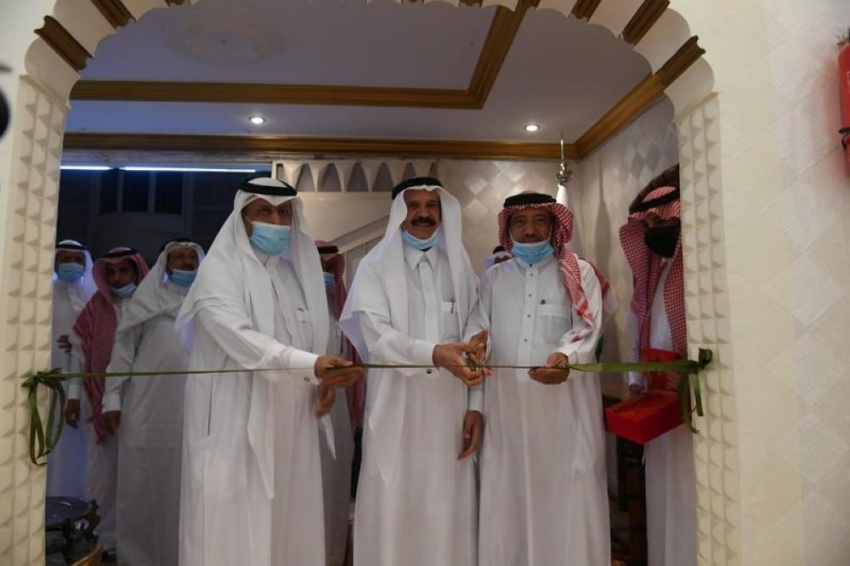 The President of the Gulf Press Union and Chairman of the Saudi Journalists Association, Khalid bin Hamad Al-Malik, inaugurated the headquarters of the Saudi Journalists Association in Taif Governorate at the Literary Club in Taif, in the presence of a member of the Board of Directors of the Authority, Editor-in-Chief of Al-Watan newspaper, Dr. Othman Al-Chinese, and the Secretary-General of the Authority, Dr. Abdullah Al-Jahlan, And the head of the Taif literary and cultural club, director of the Saudi Journalists Authority branch in Taif, Atallah bin Misfer Al-Jaid, and a number of intellectuals and media professionals in the governorate.
Al-Malik expressed his thanks to the Literary Cultural Club in Taif for its support of the Authority's branch, indicating that it is the eighth branch at the level of the Kingdom and is expected to be one of the distinguished branches through cooperation between the Cultural Literary Club in Taif and the Saudi Journalists 'Authority, where there will be enrichment of events and media mobility, considering the media as a soft force. To be employed to serve the nation and its sons and daughters, noting the role of the Saudi Journalists Association, as it is one of the institutions of civil society and a member of the Arab and International Federation of Journalists, which is an umbrella for media professionals in the Kingdom and provides many services to them.
For his part, Al-Juaid clarified that Taif is one of the areas that witnessed the emergence of a number of media professionals at the level of the Kingdom and the establishment of some newspapers due to its tourism, media and cultural location, indicating that the number of members registered in the Authority's branch in Taif until before the inauguration reached 60 members of the media and journalists.
.