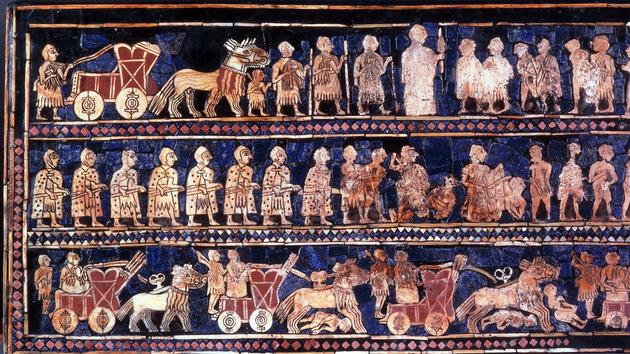 DECRYPTION – 4500 years ago, these men manipulated the boundaries between species to pull battle tanks.
In warfare, the horse has long been our best ally. But long before its domestication, men were already fighting on the battlefields, and as the horse did not exist, it had to be invented. A team of scientists from the Jacques-Monod Institute (CNRS, University of Paris) has just shown that 4500 years ago, men used an animal resulting from the crossing of two species of donkeys to fight (Science Advances, January 14, 2022). This is the first documented example of deliberate manipulation to produce a half-wild, half-domesticated animal.
Archaeological sources have taught us for many years that the city-states of Mesopotamia used kungas, a kind of "strong and stocky" horse, to pull powerful four-wheeled war chariots. A wooden chest presented to the British Museum in London preserves on one of its sides the story of these terrible battles.
Read alsoThe origin of the domestication of the horse finally discovered
This panel, called "the Standard of Ur", shows one of these chariots drawn…
.